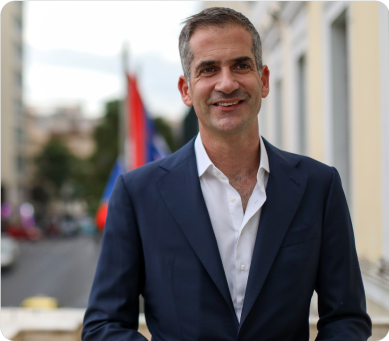 One year after the founding Summit in Istanbul, Athens assumes the Presidency of the B40 Network for 2023. A year has passed since our joint journey towards a sustainable and common future started. Τhe B40 Network was instituted to become an emblem of solidarity and an incubator of solution-oriented city diplomacy, promoting our shared vision of peace and prosperity in the Balkan region.
It embodies our peoples' common democratic values and solidifies our commitment, as city leaders, to cooperate towards enhancing the resilience of our important Balkan cities.
In these turbulent times of crises, it is of paramount importance that we build such productive relationships based on mutual respect and common interests. Cities can act as ambassadors of shared values and realities of their citizens. Thus, our goal is to build, from the bottom to the top, bridges over our differences and enable our citizens to meet the challenges of their everyday lives.
Our choice of regional cooperation is based on our citizens' will and their strong bonds. We are not alone in this endeavor. Democracy and our people stand behind us. Let us not let them down. Let our actions prove what our words express.
On this note, I would like to welcome in Athens all the Mayors and delegates, both old and new members. I wish them a beautiful, productive and insightful stay in the birthplace of Democracy!
MAYOR OF ATHENS
KOSTAS BAKOYANNIS
Sc

hedule

22/01/2023

SUNDAY

19:30 – 20:00
Private tour at the Museum of Acropolis
20:15 – 22:00
Inaugural Dinner
22:00 – 22:30
Transfer to Hotel
23/01/2023
MONDAY

08.30-09.30 Coffee Station (all day open)
Venue: Technopolis (100 Piraeus An.), "Purifier Building"
09:35-09:40 Opening Ceremony - Video Presentation (launch clip)
Venue: Technopolis, "Machine-Works Building"
Venu
es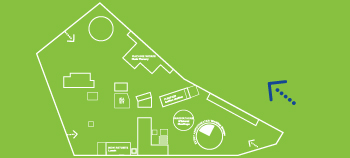 OPEN
Participants

Athens is honoured to welcome 68 cities from 10 Balkan countries at the B40 Balkan Cities Network Summit 2023. B40 is about sharing. Knowledge, technology, best-practices and solutions to our citizens' everyday struggles. All standing next to each other, forming a compact fist and a compass to deal with economic uncertainty, to face the climate crisis, to strengthen the safety of our cities and their democratic institutions, to protect the future of generations to come.
READ MORE